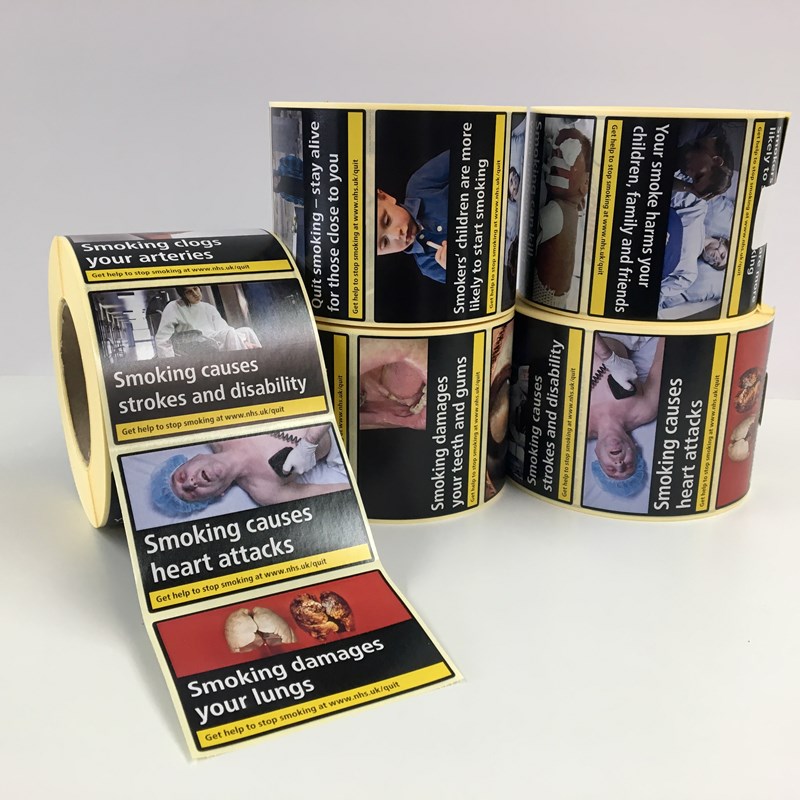 Tobacco
TPD2 = no problem!

With our label solutions, we offer a wide range of different warning labels according to language and national regulations, according to your requirements.

For small batch sizes, a wide variety of grades and many package sizes, the application of warning labels is often the only economical solution.

This is exactly what we are your specialist for.

We manufacture labels in every shape, quantity and size.

Our production works with innovative digital printing and laser cutting technology. For the production of self-adhesive labels, we do not require any printing forms and, above all, no cost-intensive die-cutting forms or die-cuts.

Please do not hesitate to contact us, we will also help you to implement the legal regulations.